Our Philosophy
The Concept Genie creates cutting-edge marketing ideas, custom made solutions and products, that our clients and customer rave about. We take pride in supporting our clients to choose the best solution for their marketing objectives. We become an indispensable and dependable part of our clients marketing team. We offer unmatched support, reasonable pricing and more importantly, ideas that are as unique as our customers.
Your business is our business; your success is our success!
---
Ron Kardashian, President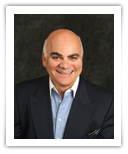 As a 30 + year promotional products veteran, President Ron Kardashian excels at providing clients with new ideas that are current, creative and innovative. His personal one-on-one approach delivers products that are on-time, on-target and cost effective. Ron's personal charm, charisma and passion set him apart from his competition. After he received numerous awards for outstanding sales and service, Ron created his own promotional products company, The Concept Genie.